Alchemy Production Log Archive - November
nov.14 - Spent a few hours doing lighting tests. I think this is very close to how the final render will look: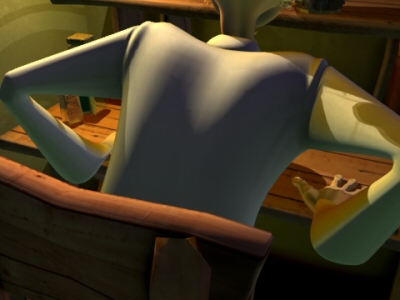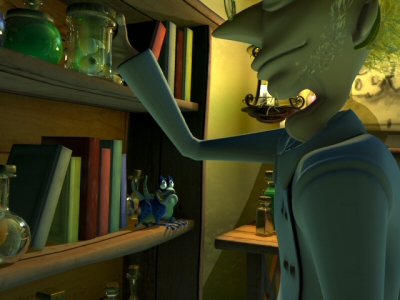 ---
nov.11 - Updates will probably be fewer and farther between now because I have begun animating and I don't want to give too much of the story away. However, I will drop a frame here every now and then.

Here is a peek at the Mad Scientist's laboratory: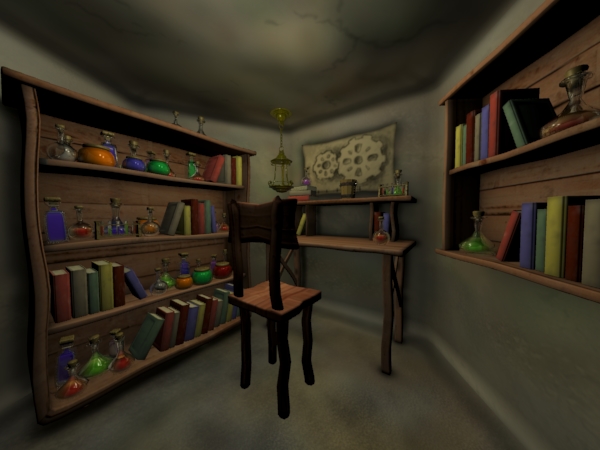 A couple more images of the Mad Scientist: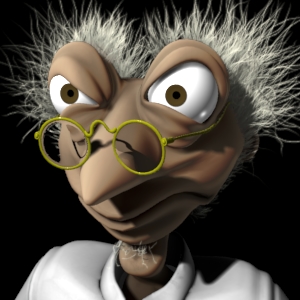 ---
nov.8 - The Mad Scientist is complete!

---
nov.7 - The airship model is complete and textured.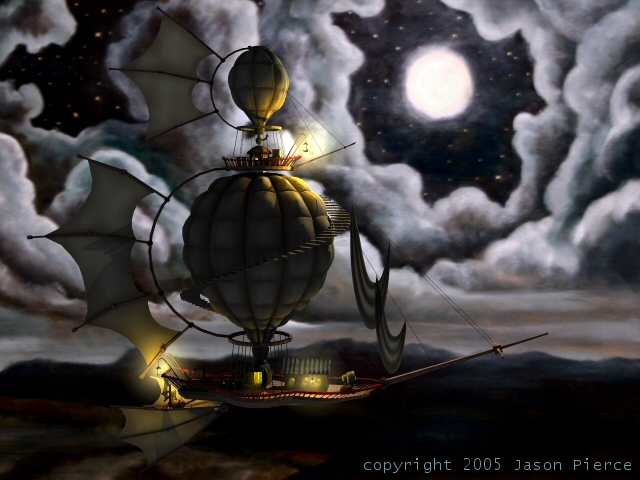 Back to Alchemy Production Log

Copyright 2005 Jason Pierce